Aneeka´s Quote
Cosmic Agency, Gosia August 10, 2022
So true, Aneeka! Thank you. ❤️✨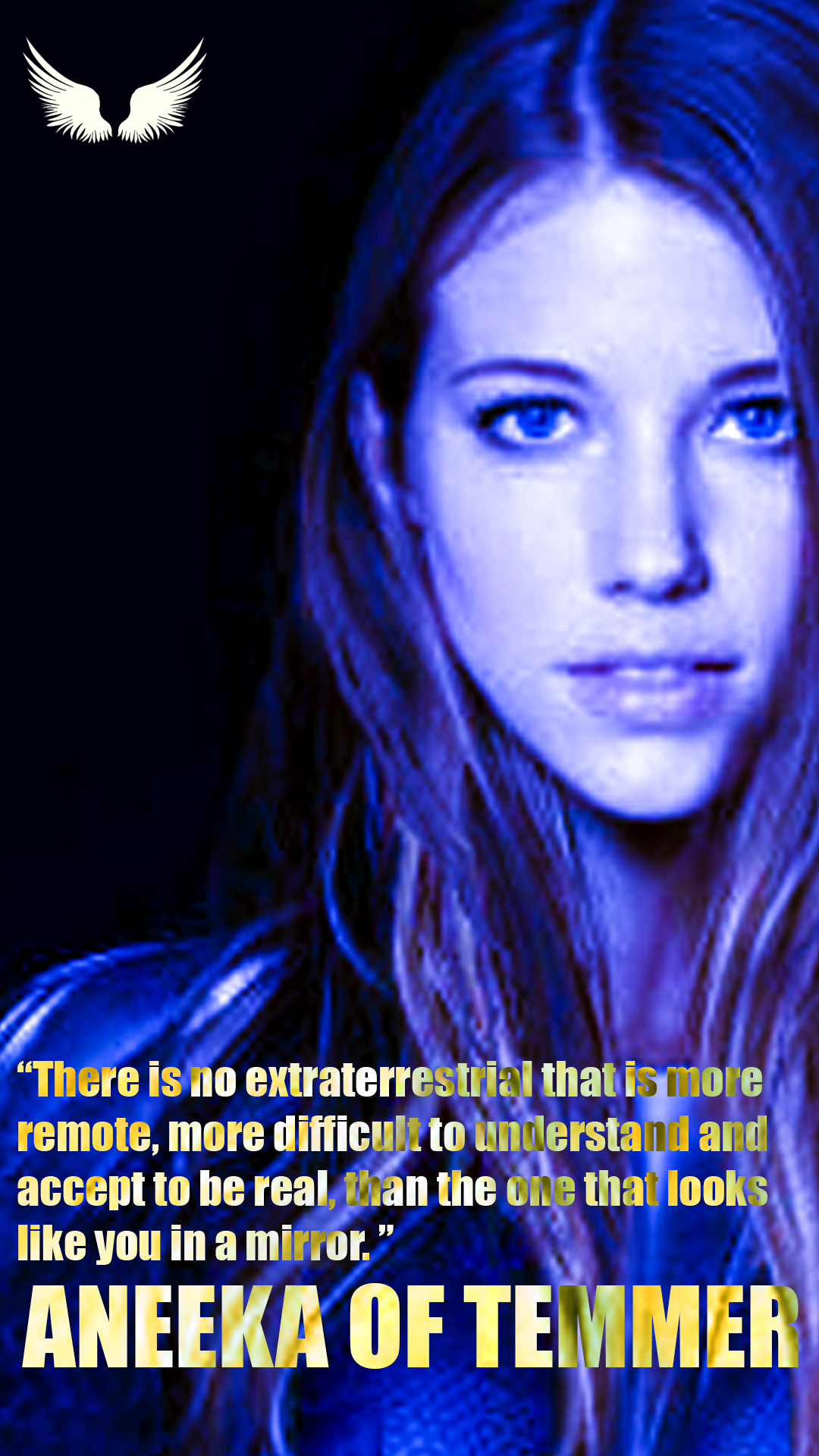 Message to Moderators
Cosmic Agency, Gosia July 31, 2022
This message is for the moderators of Cosmic Agency groups on Telegram and forum. I have more and more moderators whom I thank for their work, but just as there are rules for members, I want moderators to follow certain guidelines as well. Guidelines for moderators:
1. Eliminate repetitive posts.
2. To moderate, you need to be focused and "moderate" with compassion, balance, and patience.
3. It is not recommended for the moderators to get into emotional and intense discussions with the people they are moderating even if these people show negativity themselves. Stay centered and as balanced as possible in the way you express yourself.
4. Being a moderator does not imply being a gatekeeper with a sword in hand cutting off heads of whoever does not agree, but more like a wise judge, patient but firm. Pay attention to your words.
5. It is not allowed to ban people who ask questions or question concepts if these are made out of respect and the true desire of wanting to understand. Try to find out the intention of each person who seems to be questioning first.
6. Members who show obvious dismissal or aggressiveness towards our work or Toleka crew should be immediately banned (without debate).
7. Moderators are prohibited from showing any type of aggressiveness or disrespect towards any member of the group.
8. I encourage moderators to make new members feel welcome and accepted.
10. If there are two or more people arguing, the moderator's role is to ensure that it doesn't escalate and that all parties are treated with respect, regardless of the moderator's personal opinion.
Thank you all for your support and le´ts keep cooperating!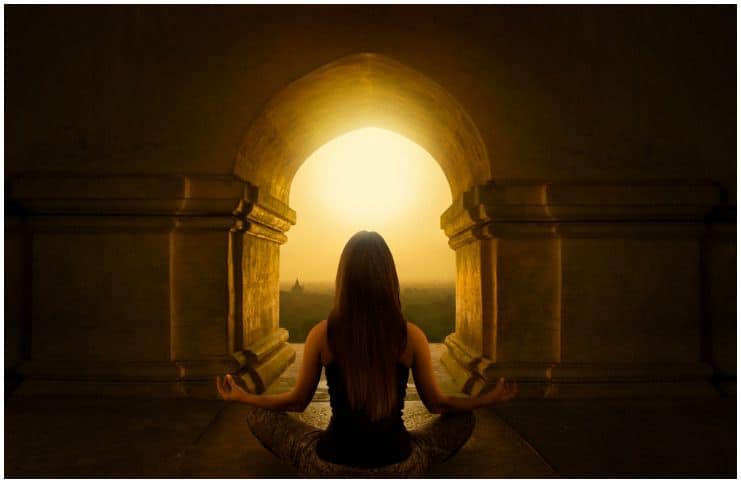 Super Positive Timeline?
Cosmic Agency, Gosia July 22, 2022
Regarding certain notions floating around, the source of which being Robert369 on Cosmic Agency Telegram and Forum, about the supposed super positive timeline on which we suddenly found ourselves on, with the Federation not being in charge anymore, with the vaccine not having negative effects anymore (from what I understood), with the higher dimensional beings stepping in and turning everything around for the humans so we have nothing to worry about, with the non real Matrix people suddenly all becoming real: I must declare that for me, none of that is true.
I didn´t say anything specific on the subject so far as I didn´t feel called to do so, neither do I want to limit your own ideas, but since Robert369 has been establishing himself as a knowledgable person around Cosmic Agency places, and he has been repeating the above statements in many places for the last months, a lot of people might listen.
As much as I appreciate many of Robert´s contributions, I must disagree on the above. Having been in close contact with the Toleka crew for the last 4-5 years, and learning a lot about reality, I strongly feel that none of those statements carry validity. On the contrary, I find them strangely off. And timing for those statements is also off. Robert started to make these declarations right when we stopped having contact, as if knowing that "I cannot confirm any of this so whatever I say will not stand".
Suddenly, after millenia of managing Earth, the Federation stopped being in charge? Suddenly, after a well thought out plan of vaccinating the whole population, the vaccines are no longer a threat? Suddenly, higher dimensional beings woke up and decided to turn everything around so we can rejoice? And all that just when we no longer could talk to the crew?
Let me state this: I do not see the Federation losing power any time soon, after millenia of being in charge. Just like that, overnight. I also do not see how the higher dimensional beings, even though they are helping (Yazhi being one of them), can turn anything around for the humans to such a degree, as from where they are, non dual realms, the game field "below" is for the involved players to be worked out, they do not get involved to such an extent, otherwise they would not be in non dualistic realms where they are. They can only inspire and offer ideas. WE are the ones that can turn the tide, not even them. Believing it´s all been suddenly taken care of by the Higher Beings so we can celebrate, is another "do nothing" hopium idea.
And no, I cannot confirm anything with the Taygetan team or Swaruus now, but I do not need their confirmation when I feel something with certain statements is off. I have been "trained" by them long enough to know things myself. And if I am wrong, and some of those statements thrown around by Robert369 are true, I will be the first to tell you. Wouldn´t it be great if they were? Sure it would.
But then, if that was the case, and the Federation was no longer in charge, if it was all rosy ahead, where are they then? Where is the Toleka team? Wouldn´t it be easier for them then to be in contact now, since it was the Federation that was always on their back? Wouldn´t they be happy to inform us of those changes?
No, something is strangely off in those statements, and the timing of Robert369 starting to make them is very fishy as well. I don´t know if this is some sort of a test for the gullibility of the followers, or in the end Robert369 is something else he claims to be. Perhaps pretending to be on our side, gathering people´s interest, and then when Taygetans are gone, boom... spreading ideas that are way off track to divert people away?
I don´t know, and I am just speculating, but we are definitely way past the time where we trusted people unconditionally, even if they show support. What we do is dangerous to the Matrix, and I wouldn´t be surprised at all if we got infiltrated not only by obvious trolls but also by much more sophisticated methods, not easily seen to the eye, talking in general terms here now, not about anyone in particular.
I don´t write this to begin any discussion with Robert369, I merely state what I feel. And since this is a Cosmic Agency turf and home, my thoughts matter. Let´s hope our Toleka crew can be in touch again soon and give us all a heads up on the recent developments in and outside Earth, but I am 99% sure that it won´t be nearly as pretty as the statements mentioned above. I wanted you to know my stand.
Polish Telegram
Cosmic Agency, Gosia June 30, 2022
Thank you for putting up with all my Polish updates, English audience. Those days are over. Here is the Polish Telegram channel, run by me. And in the second link: Polish Telegram Group - Free Chat. I am also trying to get Mikko to open the Polish Blog section here on the website.
UWAGA! Zalozylam nowy kanal i nowa grupe, tylko po polsku, gdzie bede wrzucac jakakolwiek wiadomosc jaka mam do przeslania w jezyku polskim.
KANAL: LINK
GRUPA (zlinkowana z kanalem): LINK
Zapraszam! ✨

Dla Polakow - Interview in Polish
Cosmic Agency, Gosia June 25, 2022
DLA POLAKOW.

Oto drugi wywiad jaki poprowadzil ze mna Alex Berdowicz na Porozmawiajmy TV. Poruszone tematy:
- odpowiedzi Gosi na zarzuty. Proba infiltracji.
- kim jest tzw. "step-down"
- kim jest tzw. "walk-in"
- na czym polega "zanurzenie" (immersion)
- dlaczego Tajgetańczycy są tacy "delikatni"
- jak się skontaktować z Tajgetanami
- 12-kowy system liczbowy
- miejsca na Ziemi, gdzie można doświadczyć wyjścia z 3D?
- jak działają egregory
- poczucie bycia ofiarą, traumy i inne problemy psychologiczne
- czy Tajgetanczycy sa tu po to zeby nas ratowac?
- czy obcy przybyli tu aby eksploatować z Ziemi surowce naturalne?
POZDRAWIAM! ?✨ LINK DO WYWIADU
Vaccines - Dangers from the Astral Side
Cosmic Agency, Gosia June 16, 2022
Reviewing the material, I found an unpublished excerpt from a conversation with Yazhi, where she talks about the danger of vaccines coming from the astral side. Since the subject of vaccines is more than talked about in our channels, and since I don't want to steer our attention in that direction much anymore, I decided to just publish it here, and also on the website in the transcripts section, but without making the video. Here it goes:
Originally in Spanish - March 14, 2022
Yazhi: The effect of vaccines modifies the frequency of the body that receives it. Not only does it contaminate it with graphenes that change the DNA in a physical way but the consequences are that the modification changes the very frequency of the physical body and not to one but to a variety of frequencies that change even with each part of the body.
The consequence of this from the point of view of the spirit side is tremendous. The astral side. Because the vaccinated are made compatible by similar frequencies to the parasitization of countless entities on the afterlife side, or the astral. Opening the doors to mental control of all kinds. Allowing other discarnate things and people to enter and use their body. Causing all kinds of personality problems and an internal struggle for power and control of the parasitized physical body.
The soul signal is progressively disconnected as mentioned before. Not only by the very modification of the frequency and base frequencies of the body (plural), but also because the zoo of entities within the same body progressively displaces the original owner.
In the same way, if there is a reproduction, IF it happens because they become sterile, the baby will be the recipient of the entities of the lower astral that are stronger because a new baby is very coveted. So the new babies will very possibly be the reincarnation of all kinds of people with the characteristics of heartless and cruel psychopaths.
A neo-born baby can be used by remotely and purposely modifying its frequency by means of the mother's graphene so that said baby is compatible with a specific entity that wishes to enter the world of the living.
Even if they remain sterile, I feel and sense that whether they are or not, they can be turned off or on at the will of the controllers, leaving everyone on Earth in a state of vulnerability to the appearance of entities from the lower astral already in incarnated form in the form of psychopaths.
The original soul or the original Source signal will be trapped within the vaccinated-parasitized body at least until death, although the very influence of the parasites' ideas may cause it to remain trapped in the 3D Matrix.
The consequences on the astral side are severe.
Dla Polakow - Przetlumaczone dwa filmiki gdzie odpowiadam na zarzuty (Polski Lektor)
Cosmic Agency, Gosia June 10, 2022
Message to the Polish audience: Dla Polakow: Nadeslano mi tlumaczenie na Polski dwoch filmikow (lektor) gdzie odpowiadam na ostatnio fruwajace tu i tam zarzuty ku nam i naszej pracy, pochodzace od dwoch dziewczyn ktore byly w kontakcie z nasza ekipa Toleki. Pierwszy dluzszy film jest z Grudnia 2021, a drugi krotki z Kwietnia 2022. Wrzucilam je na kanal Cosmic Agency jako NIEPUBLICZNE (co znaczy ze zeby miec do nich dostep, trzeba miec link) 1. Filmik 1 2. Filmik 2 A jesli mowicie po Angielsku (czy Hiszpansku: Agencia Cosmica), wlasnie opublikowalam najnowszy film-dokumentarz na ten temat, gdzie wykladamy na stol wszystko co wiemy w tym temacie, bez filtrow (prawie). To ostatnie (mam nadzieje) nasze wypowiedzenie sie na ten temat. Pozdrawiam wszystkich!

Wiadomosc dla rodakow :)
Cosmic Agency, Gosia May 23, 2022
Kochani rodacy.
Wiadomosc po polsku jako ze jeszcze takiej nie bylo w tym jezyku, co do ostatnich (nie pierwszych i NIE ostatnich) atakow przeciwko naszej pracy. Postaram sie krotko jako ze temat ten jest dla nas bardzo juz nudny i meczacy, mamy atakow cala mase non stop, w "swiecie" hiszpanskim, jak i tez angielskim. Nie jest to czyms nowym, i juz dzialo sie tak w kontakcie Billy Meiera.
Robert i ja juz dawno odpowiedzielismy na temat dziewczyn z "Pleiadian Knowledge", ja w dwoch jezykach, i kilka razy, choc to dla nas wielka strata czasu muszac cos takiego robic, i link po angielsku do dwoch filmikow tu: FILMIK GLOWNY oraz: FILMIK 2
Jako ze juz mam na ten temat odpowiedz (linki u gory), nie bede powtarzac i zawracac sobie tym glowy raz jeszcze, teraz po polsku. Za duzo mam pracy i wazniejszych rzeczy. Jak ktos jest zainteresowany, to prosze sobie przejrzec te filmiki. Dziewczyny i byli kontaktujacy sie z Taygetanami robia zawsze halas jak cos im nie wyjdzie, i MIESZAJA konflikty i dramaty osobiste z praca jaka sie tu wykonuje, i dla mnie to jest po prostu dziecinne, i bardzo nieodpowiedzialne.
Oprocz filmikow (linki u gory), jakis czas temu na blogu opublikowalam post po hiszpansku w tym samym temacie, i zalaczam go ponizej w tlumaczeniu na polski.
To tyle ode mnie. Do kogo informacje maja trafic, trafia. My kontynuujemy.
Z BLOGU PO HISZPANSKU (publikowany 10 Maj 2022):
"Kilka słów szczególnie dla wszystkich przeciwników naszej pracy, tak bardzo cieszących się, gdy jesteśmy "zdemaskowani".
Tutaj, w tym kontakcie, nie ma nic do demaskowania i nigdy nie będzie. Kontakt jest prawdziwy, a ponadto ci, którzy chcą go "ujawnić", WIEDZĄ o tym. Po co więc ich wysiłek?
Mówiąc wprost - i nie oczekuję, że uwierzą mi ci, którzy zawsze czekają na nasz upadek - tym, co napędza pragnienie "zdemaskowania" kontaktu, nie jest sam kontakt, ale fakt, że ten kontakt NIE JEST JUŻ W ICH ZASIĘGU, ani opuszczenie Ziemi (ekstracja), której tak bardzo pragnęly, co wywołało wielką niechęć i chęć zemsty. To proste. "Jeśli nie mogę mieć kontaktu, to go zniszczę".
Gdyby kontakt z dziewczynami z Pleiadian Knowledge trwał do tej pory, nigdy przenigdy nie robiłyby tego, co robią. To wszystko z pretensji że stracilly kontakt i możliwość opuszczenia Ziemi. I WIEDZA ZE TAK JEST.
Nie wierzycie?
Kontakt z Taygetanami urwał się dla nich w maju 2021 z powodu sporu z Ateną, która chciała tylko pomóc w osobistej sytuacji jednej z nich (Estela). Estela odrzuciła Atenę, a także nas (za wspieranie Ateny). Nie starala sie ponownie o kontakt z Atena, rozpaczliwie czekając na powrót Taygetan, którzy w tym czasie odzyskiwali siły w domu na Tajgecie.
Po powrocie Taygetanie zdecydowali się nie kontynuować kontaktu z powodu tego jak potoczyły się sprawy z Ateną, ale także, co ważniejsze, z kilku innych powodów, których korzenie sięgają samego "5D". Prosze pamietac, że nasze życie tutaj jest splecione z życiem naszych "ja" poza Matrixem i zyciem 3D, jest wiele rzeczy których nie widzimy, ponieważ nie mamy pamięci ani dostępu do informacji spoza naszego życia na Ziemi. Ale Tajgetanie i Swaruu mają dostęp do szerszych informacji, wiedzą w jaki sposób nasze sprawy osobiste są powiązane z zyciem poza naszym "prostym" trójwymiarem, i mają absolutne prawo do podejmowania decyzji, które podejmują, w tym także do tego, czy nadal chca sie z kims kontaktowac a zwlaszcza wziac tego kogoś do swojego świata czy nie. Jak zawsze powtarzamy, w tym kontakcie bardzo ważne jest, aby NIE tworzyć żadnych oczekiwań i mieć świadomość, że wszystko może się zmienić z dnia na dzień.
Cristina i Estela (Pleiadian Knowledge), choć od maja 2021 r. nie utrzymywaly już kontaktu, nadal dzielily się materiałem od Tajgetan i Yazhi na swoim kanale, aż do listopada 2021 r., do momentu, gdy nie mialy już czym się dzielić. Dlaczego, skoro już wiedzialy, że jest to "sekta"? Dla wizualizacji i pieniedzy? Dlaczego NADAL maja informacje od Tajgetan na swoim kanale?? Po co organizować spotkanie we wrześniu 2021 dla fanow, skoro już wtedy wiedzialy, że "cos sie nie tak"? A może dlatego że wciąż mialy nadzieję że Tajgetanie zmienią zdanie i skontaktują się z nimi ponownie? Tak właśnie było. Mialy nadzieję, że kontakt sie wznowi.
Jeśli nie, to po co czekać rok (dziś mija rok od utraty kontaktu), aby "ujawnić oszustwo"? BO CZEKALY NA ODNOWIENIE KOMUNIKACJI, proste. Ale widząc, że tak się nie dzieje, postanowily się zemścić.
Nie mogę sobie wyobrazić, jak musi się czuć Aneeka, która przez rok była z nimi w kontakcie, przekazując im wiele informacji, zmeczona, ale z chęcią dawania i dawania więcej. Najgorsze jest jednak to, że Cristina i Estela wiedzą o tym, zdają sobie sprawę ze szkód, jakie jej wyrządzają, a to... czyni to najokrutniejszą rzeczą ze wszystkich.
Nie są wcale uczciwe ani odważne, jak to sugeruje niektorzy. Robią to z zemsty i aby zaszkodzić projektowi, w którym nie mogą już uczestniczyć. Będą szukać każdego szczegółu, dołączając do innych hałaśliwych i niezrównoważonych byłych kontaktowców (nie na darmo nimi sa), zbierając "dowody" i karmiąc się nawzajem (szczególnie mam tu na myśli pana Meksykanina).
W każdym razie, jedyne co moge zasugerować to:
Jeśli interesują Cię informacje, którymi dzielą się z nami z Toleki, studiuj ja nadal. W końcu to jedyna rzecz, która się tu liczy, i mocno w to wierzę. Cała reszta to osobiste dramaty, które - gdyby byli kontaktowcy mieli choć odrobinę uczciwości i klasy - nie mieszaliby tego z wysiłkiem, jakim jest chęć zasiania na Ziemi koncepcji z poza Ziemi dla całej ludzkości. TYLKO O TO chodzi w tym kontakcie.
Z drugiej strony, jeśli przekonują Was argumenty rozżalonych antytajgetanczykow, którzy mieszają swoje osobiste problemy z nasza praca globalna, i jeśli z tego powodu chcecie przestać słuchać ich informacji (co byłoby jak niesłuchanie profesora na uniwersytecie, bo ma wewnętrzne spory z zona), zawsze macie wolną rękę i w tym przypadku prosimy o opuszczenie kanału.
Jeśli chcecie pozaziemskiej informacji i wiedzy, będziemy kontynuowac zawsze i tak długo, jak będziemy mogli.
Jeśli z powodu sporów domowych nie jestescie zainteresowani informacjami, zostawcie nas w spokoju.
Ponieważ my będziemy kontynuować dla tych, którzy są zainteresowani.
Byliśmy tu przed takim bałaganem jak ten, i będziemy tu po nim.
Gosia i Robert"
Polskie Kanaly - COSMIC AGENCY PL i AGENCJA KOSMICZNA
Cosmic Agency, Gosia May 18, 2022
Chcialabym poinformowac wszystkich widzow z Polskich ze zostaly stworzone dwa kanaly po polsku poszerzajace informacje naszych przyjaciol z Taygety (i Swaruu).
Pierwszy, COSMIC AGENCY PL, to publikowanie przetlumaczonych filmikow. Prowadzi go Ania. Link: COSMIC AGENCY PL
Drugi, AGENCJA KOSMICZNA PL - jego celem nie jest moze publikowanie calych filmikow ale ich omowienie. W slowach Dariusza ktory prowadzi kanal, "Ja będę nagrywał omówienia, będące opracowaniem danego tematu który niekiedy jest rozłożony na kilka filmików". Link: AGENCJA KOSMICZNA
Dziekuje wszystkim za wsparcie! ?✨

Why are Taygetans white (lol)?
Cosmic Agency, Gosia May 03, 2022
Silly questions I see pop up here and there around my channel and I feel the urge to respond: "Why are they all white"? LOL - Really? And why are Andromedans blue, Mayas brownish, and Ethopians black? Uhhmm... they are white... because that´s how Taygetan race is! White. The same reason I am white as I was born in Poland. If I talked to Andromedans, would you also ask why are they all blue? Or if you went to Zambia, you would also ask the residents: " why are you guys all black" haha? What is it about the modern days that one simply cannot be what one is but must mix it up for exagerrated absurd "political correctness"? Taygetans are WHITE, period. Same reason Smurfs are blue lol.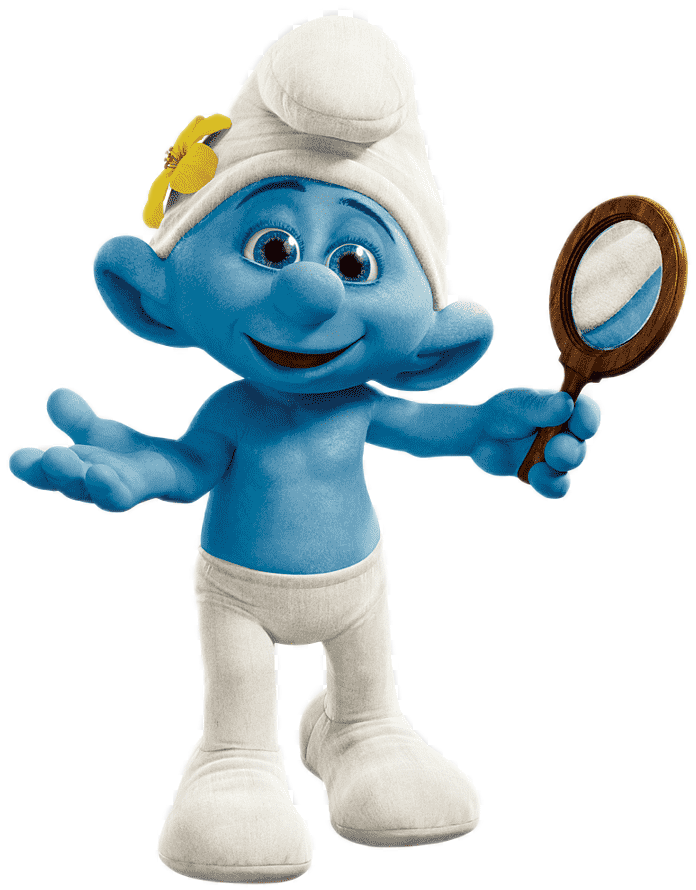 Putin
Cosmic Agency, Gosia April 29, 2022
Athena Swaruu just now:
"About Putin's health, that he looks deteriorated, that his hands are shaking... The clone is expiring <------ "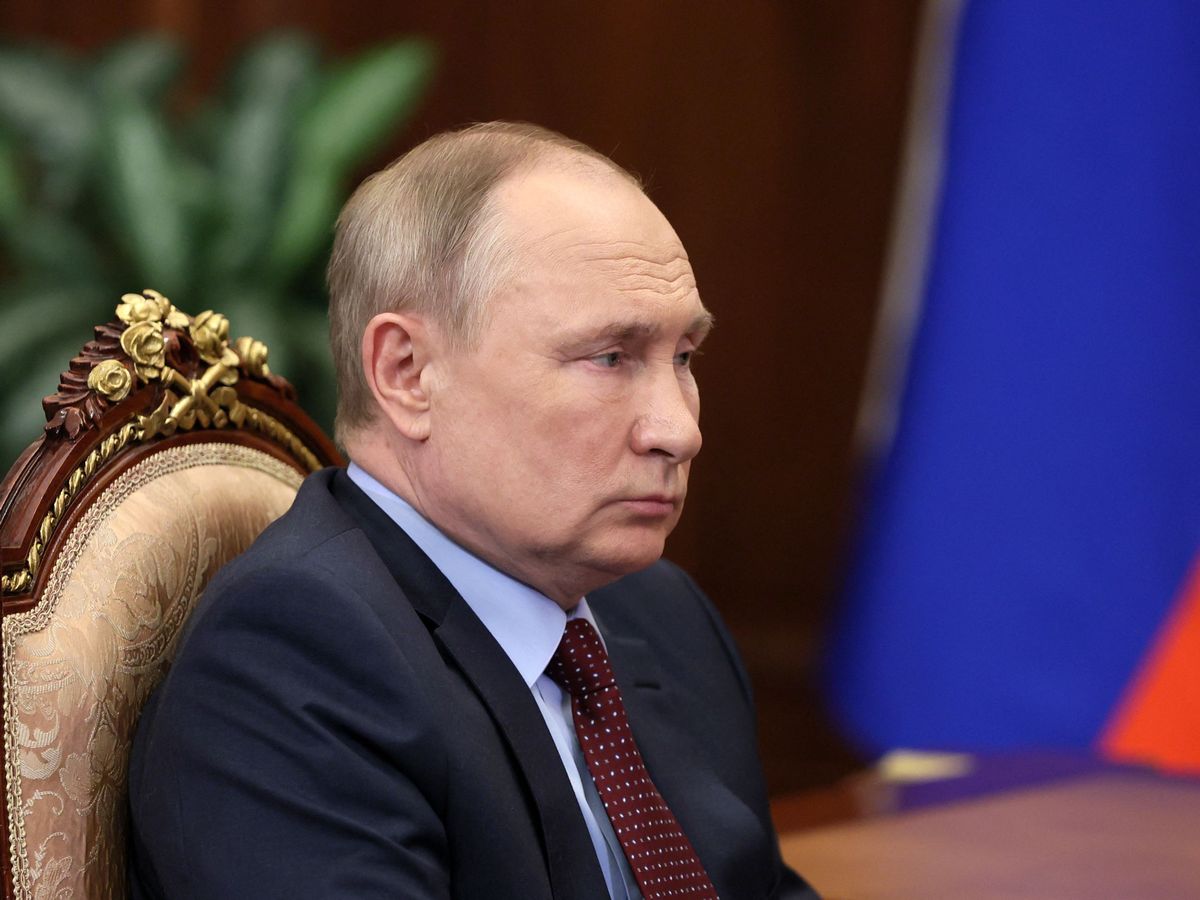 Polish Blog
Cosmic Agency, Gosia April 29, 2022
Upon request from a member, I have just opened a POLISH FORUM on our official forum: POLISH FORUM Same rules apply as in other languages (will be updated soon). ✨

~ a total of 32 records ~